Metal Market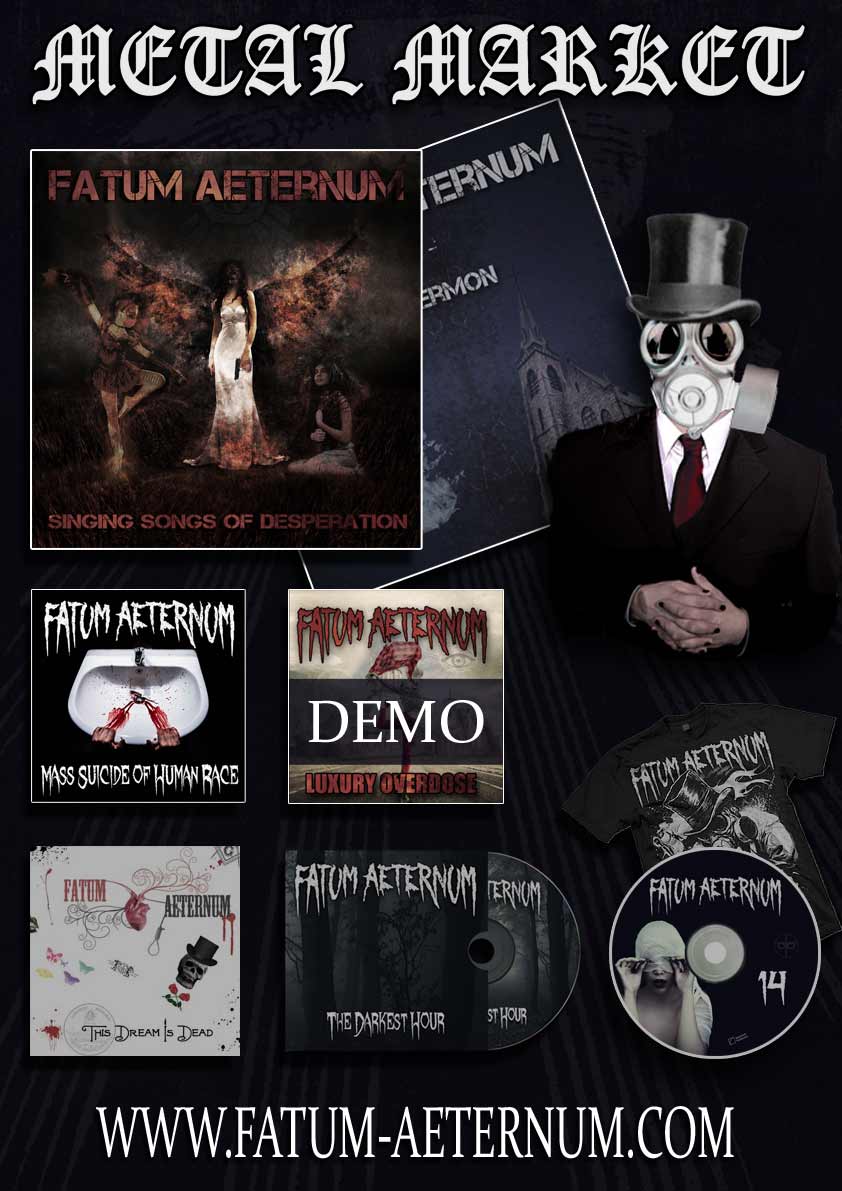 On 26th of June 2020, Fatum Aeternum will participate in first post COVID-19 Metal Market. With new 2 CDs: their latest EP "Singing Songs of Desperation" and previously not printed 2012 release "The Sermon"
The Market will take place in new Gagarin Club in Tel Aviv (Kibbutz Galuyot Road 13), at 11:00.
This event is created and promoted by Raven Metal.
List of bands participating in this event:
SHREDHEAD
DESERT
ARALLU
EDELLOM
SCARDUST
STRIDENT
And many more
For more details please visit this Facebook event.
published on: 24/06/2020